About the company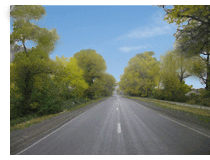 «Cargo Logistics Group Georgia» (CLG Georgia) operates in the Georgia freight-forwarding services market since 2004.
The level of services of the Company and the outstanding performance of our professional team allowed us to develop stable partnership relations with numerous companies, which use our services for their local and international cargo transportations.
Perhaps the most ideal way to move solids in space is the teleportation, which is unfortunately possible only at the atomic level - according to the latest information about scientific research in this area.
«Cargo Logistics Group Georgia» provides with all types of services on organization of cargo transportation in all directions using all types of transport, and perhaps in this area we are second to teleportation.

Cargo dispatch and reception
Processing , marking, weighing, sorting the cargo, subworking the tare or packing and presentation of the cargo to dispatch in proper tare and packing, which excludes damages during air, car, railway or sea transportation;
Re-loading of the cargo in (from) carriages and automobiles into (from) 20'/40' containers;
Evaluation of the condition and the quality of the received cargo by the experts of the Chamber of Commerce and representatives of insurance companies;
Storage and keeping of the cargo in storehouses;
Calculation , search and provision of the optimal scheme of transportation;
Consulting services.
The company is proud of its clients. Our flexibility in individual approach to each client allowed us to execute several complicated projects on transportation of very specific and extremely dangerous cargo.
We are always ready to offer our services on expedition of your cargo – we are easy to contact and easy to work with.

Cargo Logistics Group Georgia

9, Medea Chakhava Str. Tbilisi 0177, Georgia
Tel: (+995 32) 2 205 205; (+995 32) 2 32 22 42
Fax: (+995 32) 2 205 205
E-mail: info@clg.ge office@clg.ge