News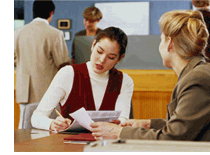 New contacts with China has arranged. The prices are very friendly.
Consolidation of cargos from China…!!!
Cargo Logistics Group Georgia Ltd offers you a new service!
Since September of 2006 has been performing the transportation of little and middle consolidated cargos by a container from Shenzhen (Guangdong, China) to Tbilisi (Georgia)
The intension of departure of container is at least one container per month.
Transit Time is 30-32 calendar days since departure.
Orders on above service will be accepted during 14 calendar days before departure.
The cost of transportation of per cubic meter (MAX payload 450 kg) cargo is 400 US Dollar.
The cost of transportation of per cubic meter cargo decreases according to its increasing volume.
Above mentioned rates includes:

1. Cost of inland transportation within Shenzhen city area.
2. Costs of declaration of cargos on terminal in China and transportation up to Tbilisi customs terminal.
3. Preparation of original documents and export customs clearance have to be organized by the shipper.
Cargo Logistics Group Georgia

9, Medea Chakhava Str. Tbilisi 0177, Georgia
Tel: (+995 32) 2 205 205; (+995 32) 2 32 22 42
Fax: (+995 32) 2 205 205
E-mail: info@clg.ge office@clg.ge